Legacy Patient Portal Info
We can no longer grant access to the Legacy Patient Portal.
For new patients wanting Portal Access, please register for our New Patient Portal, powered by Athena Health. Click the Patient Portal button at the top of this page to get started.
If you were already registered on the legacy patient portal, you can click HERE to login.
Please note that the Legacy Portal is now read-only and is no longer monitored by our staff.
If you are experiencing a medical emergency, please dial 911 or go to your nearest emergency room.
We may be limited in our ability to provide access and support for the legacy patient portal. For support on the legacy patient portal, please call our office at 814-459-1851 and use Option 7 for our Patient Portal Help Team.
---
Need Help?
- Forgot your Username or Password?
- Help with Registration (creating your account after getting an invite)
- How to Switch between multiple accounts on the portal
---
Security (PIN Code) Process
Beginning in October 2022, additional security measures were enabled by our Vendor on the Patient Portal. These were mandated to ensure the security and confidentiality of your health information.
Upon logging in after this change, you may be presented with a few additional screens to verify a personal email address and reset your password to meet new password requirements.
Please see the examples of these new screens below. The Green Arrows show the items you need to enter and the buttons to click to move through the process successfully.
Step 1. Sign in normally with your Username and Password.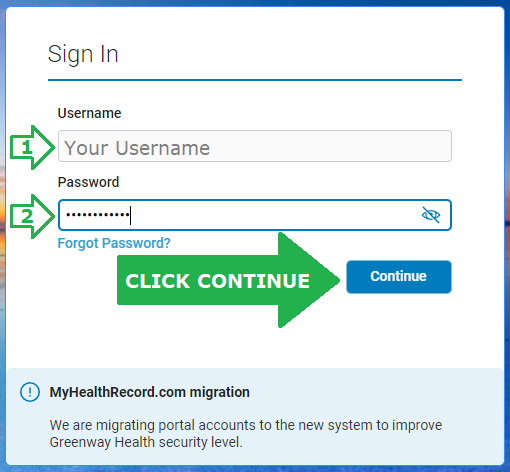 Step 2. Enter Your personal Email Address and click Continue.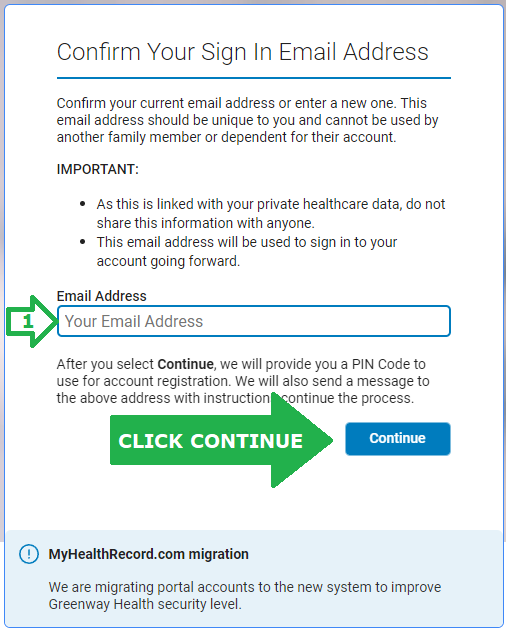 Step 3. Success. An Email with PIN Code has been sent. Click Continue.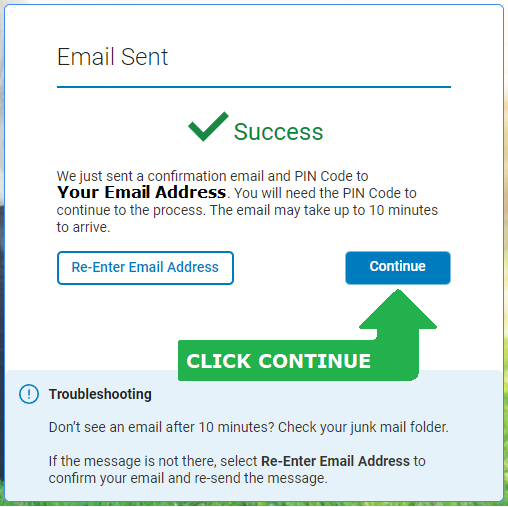 Step 4. Check your Email for the PIN Code. This code expires in 10 minutes, so do not delay.
Pro Tip: It may be helpful to check your email on a *different device* so you can stay on the webpage.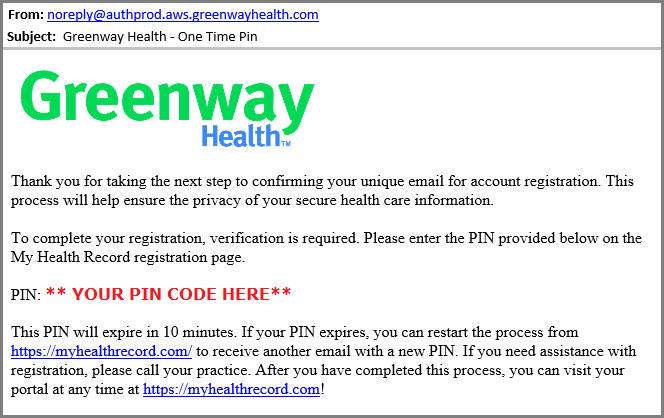 Step 5. Back on the website, enter the New Password you would like to use (enter it twice to confirm) and the PIN Code from the Email you received. Click Save Password.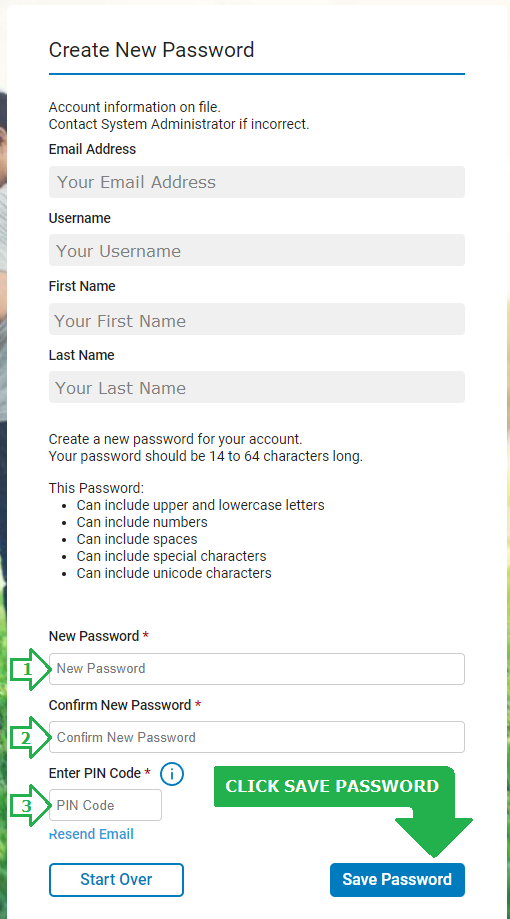 Step 6. You are done with the additional security setup. You can now log into the Patient Portal using your new password.